Hello guys! It's another time of the week where we get to appreciate art. Our creative for the week is Uyi Oriarewo. She hails from Edo state but was born and raised in Lagos, Nigeria. She's a graduate of English and Literature from the University of Benin. Uyi is also a self-taught realism artist. How fascinating! Talku Talku will be taking a deep dive into her journey as an artist.
Can you tell us about your art?
My art is a realistic representation of people, objects and ideas through graphite and charcoal on paper. I can't say that there is a particular reason or circumstance that attracted me to my style of art because there isn't any. I just picked a pencil and decided to draw. I didn't draw with the intention to continue but, just because that was what I felt like doing at that moment. Then the growing passion to recreate something real from pictures and movies fueled that passion and made me stick to it.
What is your work process like? I would like to have an understanding of that.
I start with getting a clear image of what I want to draw, get my tools ready and begin. It takes me a couple of days or weeks to get a drawing done, depending on the size.
How did your art journey begin?
For me, art has been somewhat of a lingering aspect of my life even though growing up, I really didn't indulge in art. I began my art journey in 2018 but before that time, asides abstract doodling in my childhood, I had never really done pencil work or used any other medium on paper in an attempt to illustrate or make a portrait. I started with a portrait of my sister. It was terrible…lol. But for some reason, I kept drawing with major encouragement from my family and friends. And from that point on, it has been from one drawing to the next.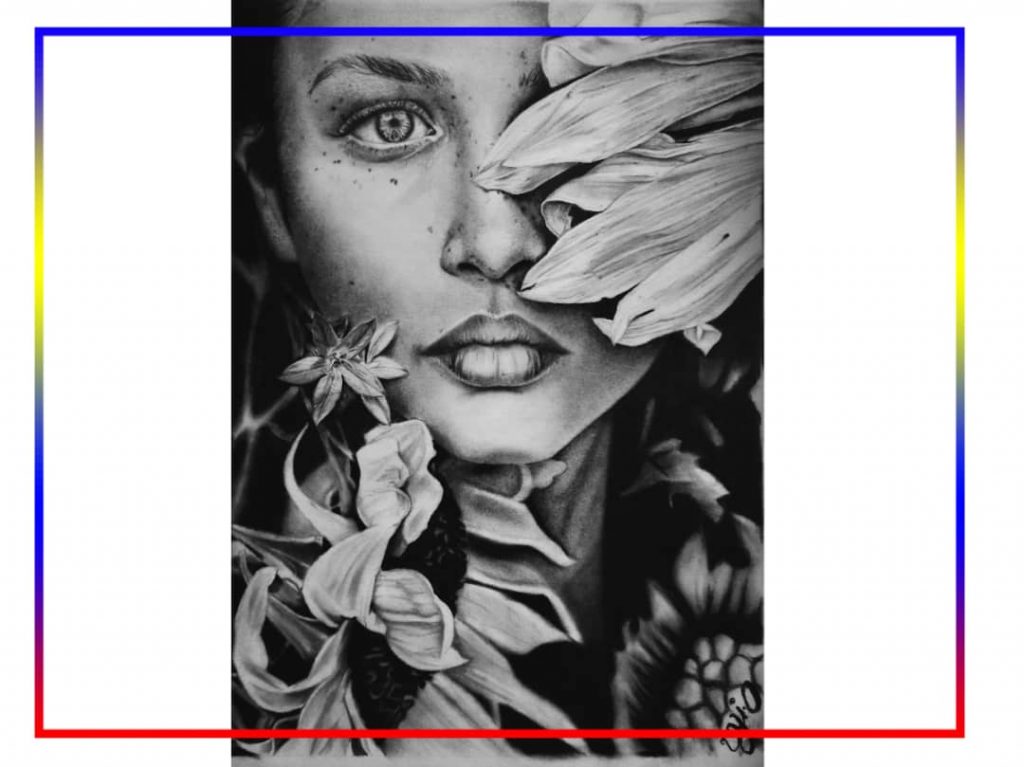 What inspired 'Sunflower'?
Sunflower is a work recreated from Alexandra Bochkareva. I saw it, loved it and decided to draw it with a little spice to it. So, it's basically a recreation of a creative's work.
Tell us about your most challenging piece and why?
My most challenging piece was an image of a man whose features I altered to make him look Arabian. I call that style of drawing fictional-realism. It was my first time attempting something like that. It took me about a month to get that piece done.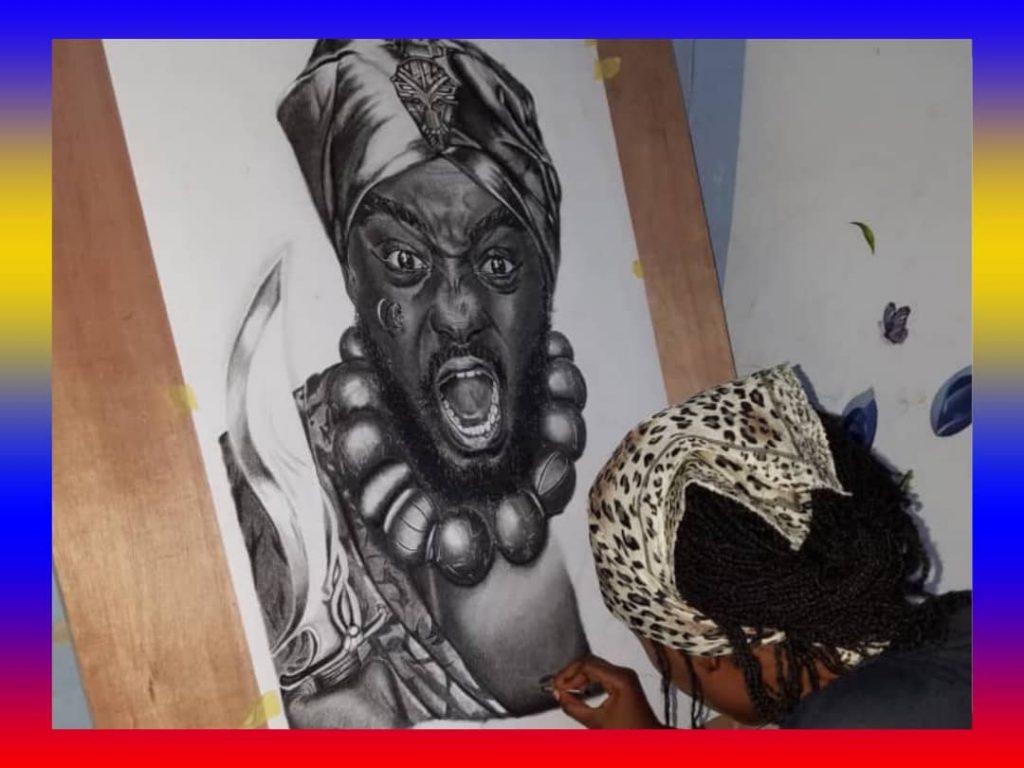 What inspired 'Introspection'? The concept of that piece is quite intriguing
For me, it was a period of reflection and I felt the urge to express that moment on paper. I also wanted to create something out of the box. Creating 'Introspection' seemed quite fitting.
What challenges have you encountered so far in the course of your craft?
As an artist in Nigeria, some of the challenges I encounter are financial barriers, unavailability of art materials and equipment; and less diversity of the market space. Art materials are very hard to find. When you finally find them, they are expensive and the market space is also not flexible enough. So, there are certain materials that I would like to try out that I do not see here locally. I'll have to place order from outside the country. These are the challenges I'm faced with.
What inspires you generally?
God's creation and knowing I have people who constantly encourage me through their positive feedback and thrill whenever I reveal a finished drawing. That's enough for me to keep doing more. It feels good to be appreciated.
What do you hope to achieve personally and professionally this new year?
I plan to improve on my drawing skills and hopefully, get more recognition. Those are my wishes for this year.
What kind of support have you gotten from your friends, family and loved ones?
It's majorly their words of encouragement, their continuous attempt to push me to the spotlight and sticking out for me.
What is that advice that you got and has stuck with you till date?
I've had several pieces of advice at different stages of my life and every one of them has been useful. I do not have a particular anyone in mind but there's a general quote I like. "Know your worth."