Although a lot of Nigerian food and staples are plant-based and can be categorized as vegan, here are five popular easy-to-make vegan Nigerian snacks. You can also try them from the comfort of your home or buy them from your favourite roadside vendors.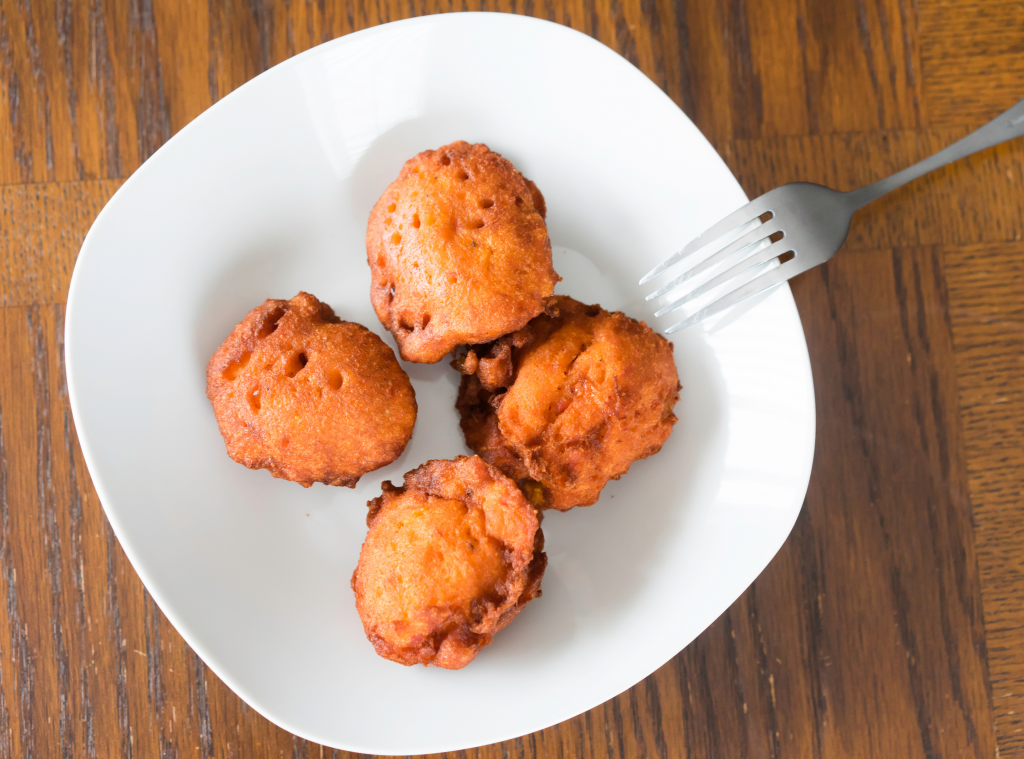 Akara
Akara, also known as bean cakes or black-eyed peas fritters, is a popular deep-fried snack eaten in almost every part of the country. You can make it at home by following these steps:
Soak the beans for about 30 minutes or till the skin is swollen
Peel off the beans with your hands (the hard way) or use a blender and pulse a couple of times to split the beans (the easy way)
This is now blended until a smooth and thick batter is formed.
Whisk until the batter becomes airy and fluffy
Stir in blended pepper and onions.
Season with salt and seasoning cube (optional).
Preheat the oil and scoop the mixture by spoonfuls into the pan
Fry till golden brown!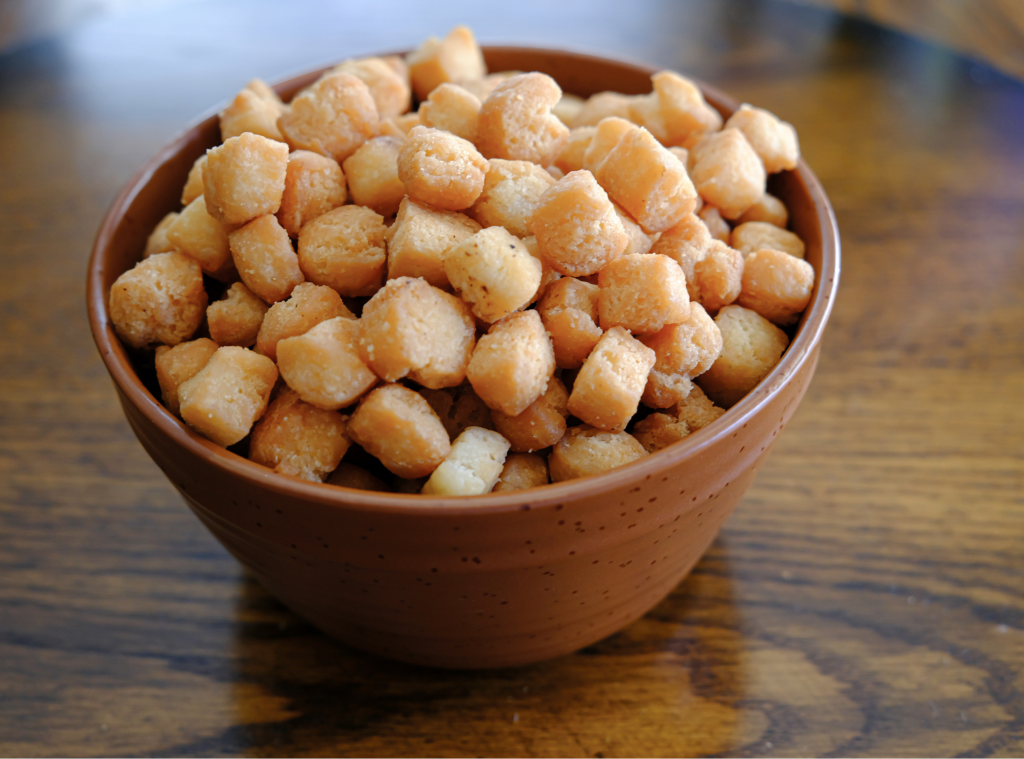 Chin-Chin
Nigerian Chin-chin is a popular deep-fried dough snack made with a combination of flour, sugar, some eggs, milk, and nutmeg. For the sake of this vegan recipe, you could do away with the milk and eggs, and your Chin-chin would still come out super tasty.
Here are the steps to making your Chin-chin;
Mix the flour, baking powder, sugar, and Nutmeg together in a bowl and add water for a dough-like consistency.
Roll the dough out into a thin sheet of about a 1/4 to 1/6 inch thickness, and use a pizza cutter or a knife to cut the dough into tiny pieces as shown in the video above.
Preheat some oil – enough to deep fry the Chin-chin – and fry until it is golden brown.
Allow cooling completely before serving. Enjoy!
Corn on the Cob
Corn is one of the most versatile Nigerian staples. Apart from other meals that could be derived from it, corn could also be eaten straight from the cob. It can either be roasted or boiled.
Corn is usually accompanied by coconuts or pears – delicious and 100% vegan. If you want it roasted, you can go ahead and place it on a heated grill until it is golden brown, and if you prefer it boiled, place it in boiling water, add a pinch of salt, and cook for about 15-20 minutes.
Plantain Chips
Plantain chips are usually made from unripe plantains, but a few recipes use ripe plantains. All you need is your plantains, spices like dried pepper and salt, and an air-fryer or deep fryer. Baking is also an option in creating plantain chips. The best part is you can create your own dip sauce using avocados and your favourite spices.
Puff Puff
This is the king of Nigerian snacks and street food. This list will not be complete without Puff Puff. This snack is one of those things that you can't hate no matter how hard you try, and it's becoming popular around the world as well. The ingredients needed are; flour, sugar, baking powder, yeast, and nutmeg. All you have to do is to follow these steps.
Proof the yeast: Both instant yeast or active yeast will work perfectly for this recipe. If you are using instant yeast, you can skip proofing the yeast. If using active yeast, it's advisable to proof the yeast.
Make the batter: Combine the dry ingredients with the wet ingredients, and mix well
Leave to proof: The batter needs to proof in a warm place for about an hour. (A little more or less, or till the batter rises about twice or thrice its original size).
Fry: Be sure to let your oil get hot before frying the puff puff. If the oil is not hot enough, the resulting puff puff will soak up in the oil, and you don't want that.
Enjoy!
All recipes are courtesy of Chef Lola's kitchen and Foodie in Lagos
See also: The 7 different types of Vegetarianism – Find out where you fit in